PowerUp with Seamless Integrations into
68

of your favourite Shopify Apps
Unleash your Accounts Potential with PowerUps
Transform your Shopify store's customer experience and expand functionality available to your Customers using Shopify App PowerUps.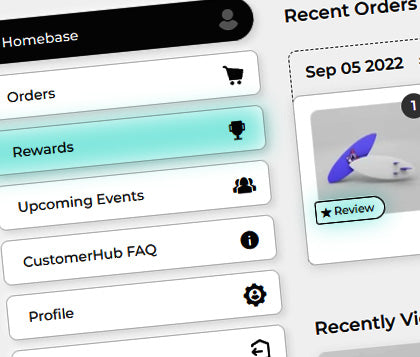 Boost Engagement
Create a unique, engaging shopping journey that keeps your customers coming back for more.
Personalized Wishlists
Loyalty Programs
Interactive Reviews
Custom Pages & Forms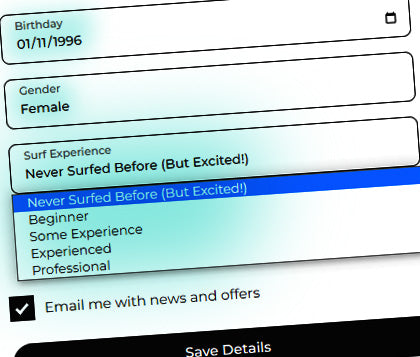 Amplify Marketing
Maximize your marketing potential by segmenting, targeting & incentivizing customers to fuel growth.
Customer Segmentation
Targeted Campaigns
Referral Programs
Store Credit Management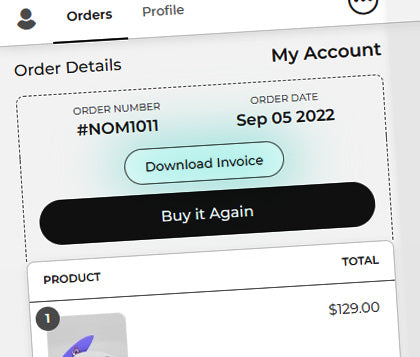 Simplify Operations
Streamline post-order processes to focus on growing your business, not managing the details.
Automated Invoicing
Subscription Management
Streamlined Returns
Detailed Order Tracking
Shopify App PowerUps Available:
Refine Your Store with Plugins
Customize and enhance your Shopify store's customer account pages effortlessly with our ever-expanding list of features & plugins - always included with no additional cost.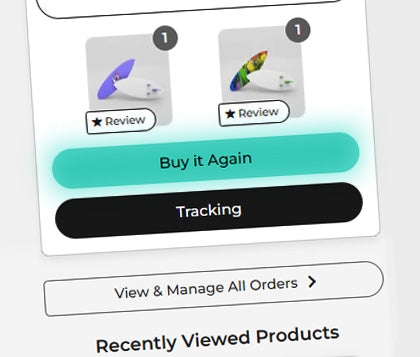 Engage More, Sell More
Use plugins to offer personalized features, improving customer engagement and driving more sales.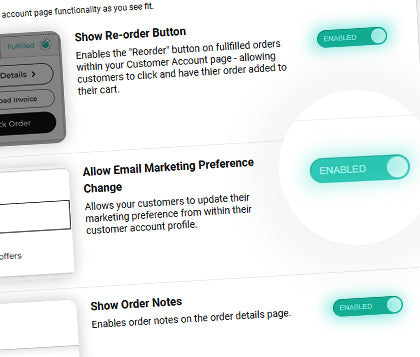 Adapt to Customer Needs
Toggle on/off any plugin based on your specific requirements to address your customers' evolving needs.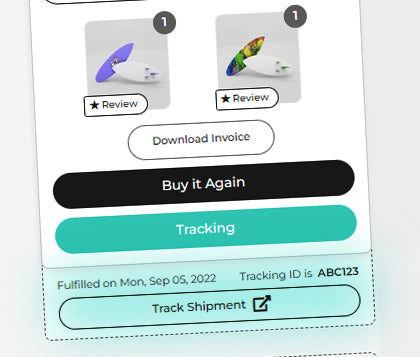 Streamline Customer Support
Reduce support load with plugins that communicate order info clearly to customers so you can focus on growth.

Show Re-order Button
Enables the "Reorder" button on orders, allowing customers to click and have their order added to their cart.

Marketing Preference Change
Allows your customers to update their marketing preferences from within their customer account profile.

Order Notes
Enables order notes on the order details page.

On Reorder - 'Go to Cart'
Reorder button will take customers to the 'cart page' instead of the 'checkout' page.

Recently Viewed Products
Displays your customers' most recently viewed products inside of the customer account page.

Order Status Link
Displays a button on each order that will take the customer to the order status page.

Pay Now Button
Enables a pay now button for orders with a pending payment that takes them to the payment processing page.

PowerUps (AKA Integrations)
Display your favorite app features inside of the customer account page as menu items, buttons, and widgets.

Custom Fields (AKA metafields)
Enhance the profile section with custom fields to learn more about your customers (Works with Klaviyo).

Display Order Properties
Display any order properties on the order details page.

Most Ordered Products
Display your customers' most ordered products on the customer account page. Includes Reorder button.

Unlimited Custom Pages & Links
Add unlimited custom pages/links to your customer account menu (download links, YouTube links, blog posts, etc).

Native Shopify Pages
Shopify pages loaded in your customer account can display directly inside the customer account page.

Show menu by Customer Tag
Make certain menu items only visible to customers with a specific tag or tags.

Cancel Order (Coming Soon)
Allow customers to cancel their orders directly from the customer account page.

Registration Fields (Coming Soon)
Customize the registration process by adding custom fields to gather more information about your customers.

Social Logins (Coming Soon)
Simplify the login process by integrating social media logins (Facebook & Google) into the customer account page.

Cart Watcher (Coming Soon)
Allows customers to view any items they have added to their cart at any stage & not purchased.
We are thrilled with the Customer Accounts Hub app for Shopify. It has transformed our customer account functionality and enhanced the overall shopping experience for our customers. With its customizable features and seamless integrations to all of the applications we use, it has allowed us to create a unique and engaging account page that aligns with our brand. The app's support team has been exceptional, promptly addressing the question and request we had. Customer Accounts Hub is a must-have app for any Shopify store looking to elevate their customer account experience and drive customer loyalty.
~ PetMax Canada
Customize Your Storefront
Create a truly unique user experience -from personalized menus to branding/colors, language options, and insightful custom fields - make your store stand out and resonate with your customers.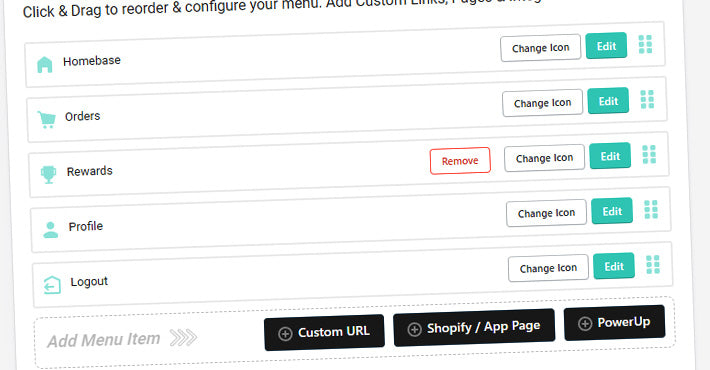 Dynamic Menu Builder
Transform your customer account menu into a powerful engagement tool with custom pages, links, and app integrations tailored for different customer segments. Make navigation a breeze for your customers while serving them the content they value most.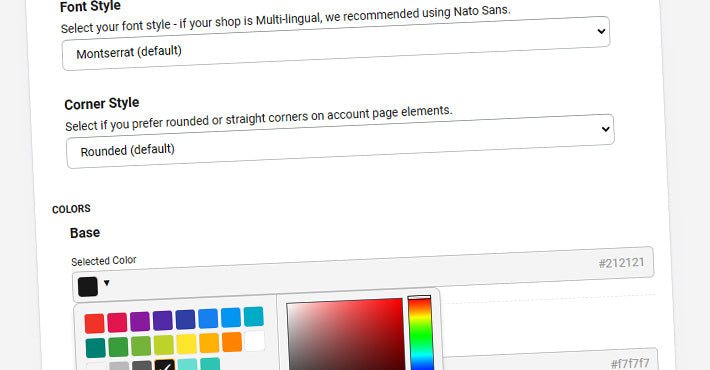 Brand-Infused Styling
Make your store a true extension of your brand by customizing the look and feel of your customer account page. Choose from a range of layout styles, fonts, and colors to create a visually appealing and consistent user experience.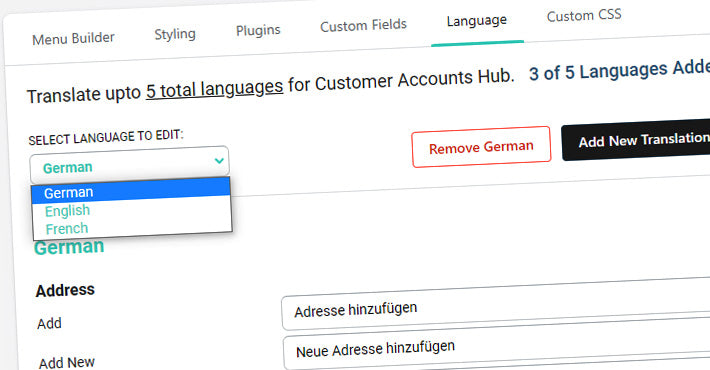 Multi-Lingual Support
Make every customer feel at home by offering a seamless shopping experience in their native language. Our multi-lingual support ensures your store speaks to your diverse customer base.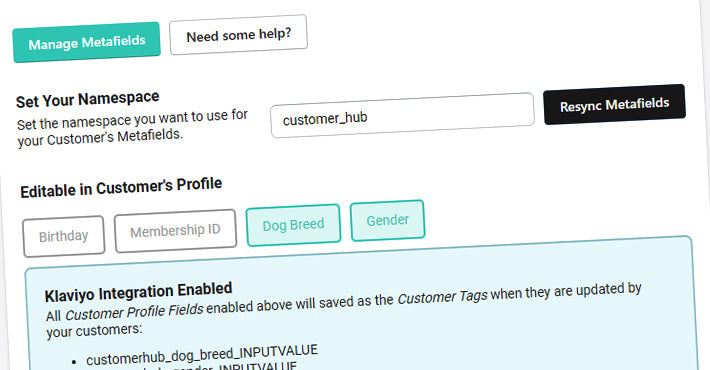 Configurable Custom Fields
Uncover insights about your customers that you never knew before. From birthdays and preferences to product interests, our custom fields feature allows you to capture unique customer data, helping you serve your customers better and drive your marketing efforts.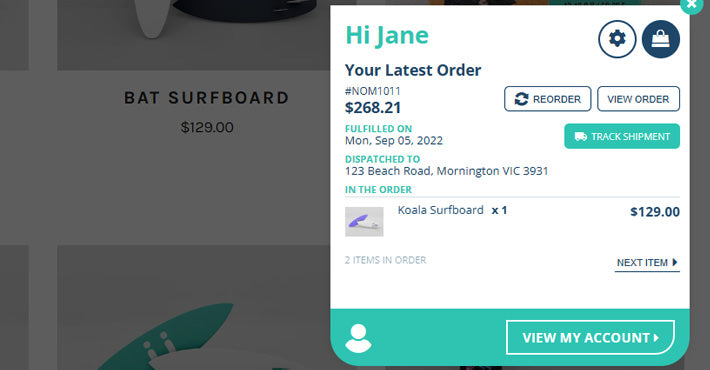 Mini Account Widget
Our Account Widget delivers instant access to account profiles and latest order details in a compact, user-friendly pop-up. This versatile feature, accessible on all pages, keeps customers engaged while they browse your store. Customize the widget to match your brand and customer preferences, improving satisfaction and simplifying account management.
Straightforward & All-Inclusive Pricing
Our plans are based solely on the number of customers in your shop so you can experience the full power of Customer Accounts Hub with all the tools you need to grow.
Total Customers in your Shop
0
Growing
100
Climbing
5,000
Scaling
20,000
Ascend
INCLUDES Access to all Power-Ups, features & plugins - ALWAYS.